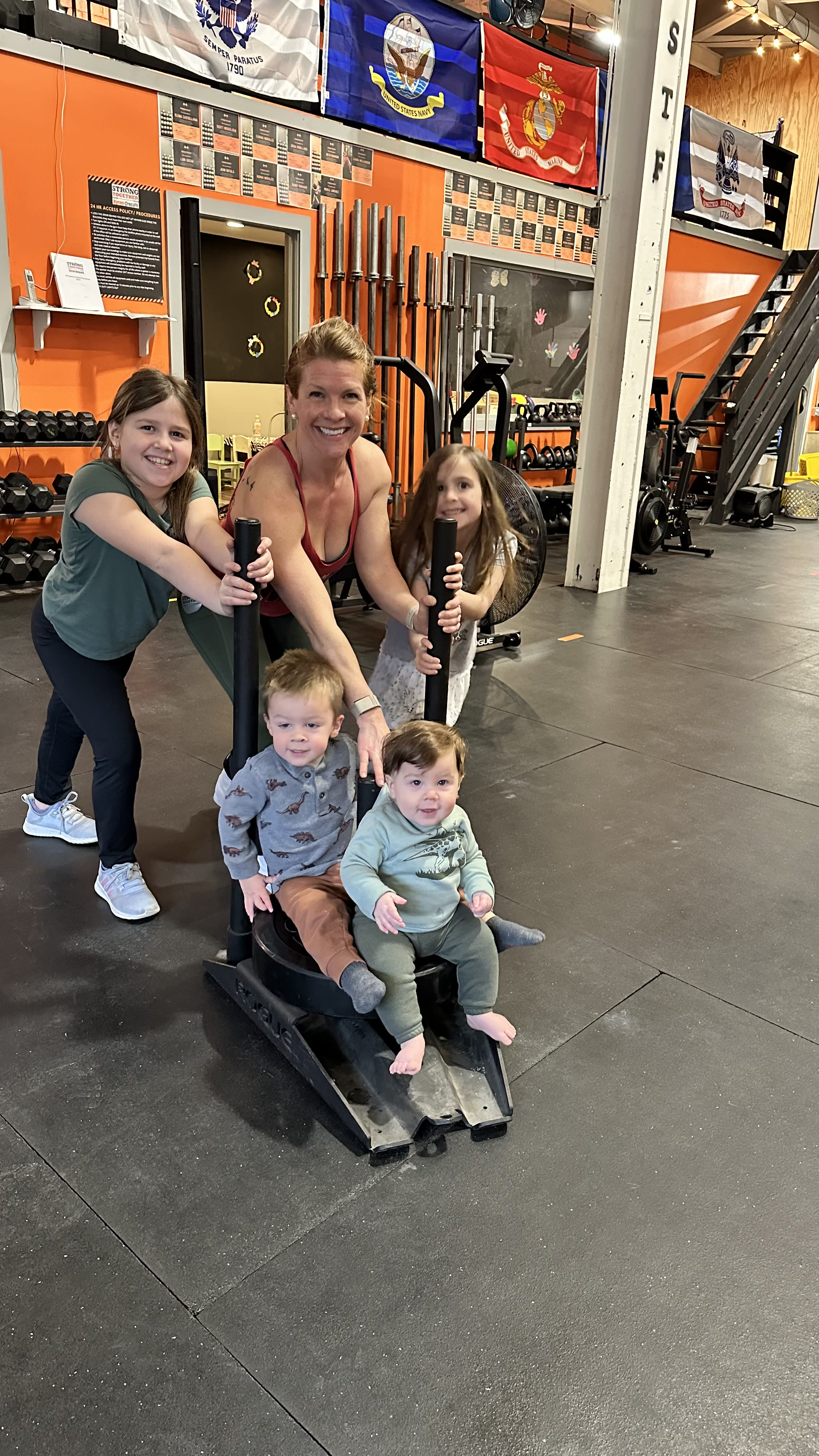 Coach Kara
Coach Kara began her CrossFit journey back in 2015, 4 months after having her first daughter. Her husband, Greg, had been one of the original members of Strong Together Hackettstown CrossFit, and she saw the love, commitment and community he had built from the time he had started there so she figured she'd give it a try. She instantly fell in love with the constantly varied coach-led work outs, and friendships that have now turned into family.
Coach Kara grew up with a cheerleading/gymnastics background so many of the movements in CrossFit came naturally to her. The strength piece was something she was looking forward to getting back after having baby #1 in 2014.
Jumping to previous day, and 4 kids later the workouts never cease to disappoint!
Coach Kara and her husband Coach Greg are celebrating their 5 year anniversary of owning Strong Together Byram in August of '23!
Credentials:
CF-L1
CPR/AED Certified