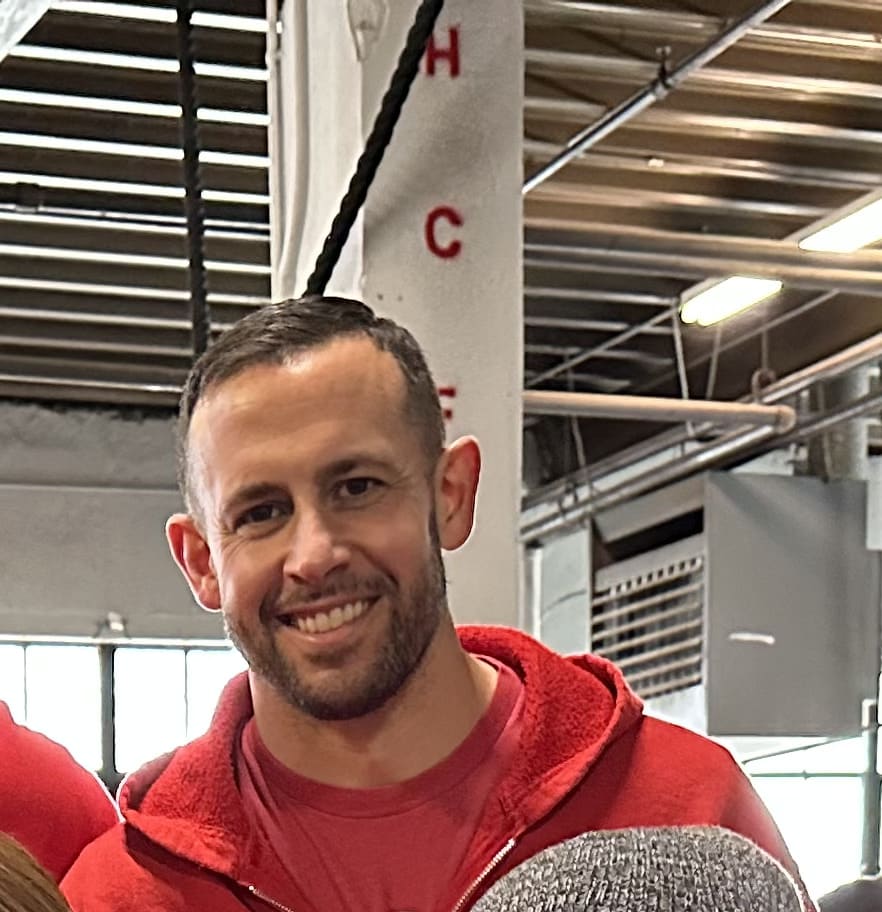 Coach Greg
Coach Greg started his CrossFit journey back in 2014 as a founding member of Strong Together Hackettstown CrossFit. He was bored of the standard cardio and weight-based training he was doing without seeing results; he needed a change.
Coach Greg found that CrossFit incorporated his passions for finding your absolute limit and building muscle through functional movements. Coach Greg loved it so much that after 5 years he decided it was time for him and his wife Coach Kara to open their own Strong Together location to help spread the incredible lifestyle that CrossFit has given them.
Coach Greg comes from a military background and is currently a full time Police Sergeant (you may not have guessed either from his free spirit approach to coaching). He likes to have a good time in his class and is regularly cracking jokes and uplifting the weary.
Coach Greg likes chipper style WOD's and EMOM's which he says tend to "Sneak up on you". He has a distaste for the Echo Bike which has become his best friend and worst nightmare when he needs a quick workout.
Coach Greg likes to spend his time with his wife and four kids that are often seen running around the gym like wild animals eating mints and drawing on the whiteboard. Accommodating families with children was an absolute necessity when Greg and Kara opened their gym knowing the struggles of finding fitness and childcare in the same sentence. That's why they turned their largest room into a childcare area where the kids can play and learn as the parents get fit.
Credentials:
CF - L1
CPR/AED/First aid