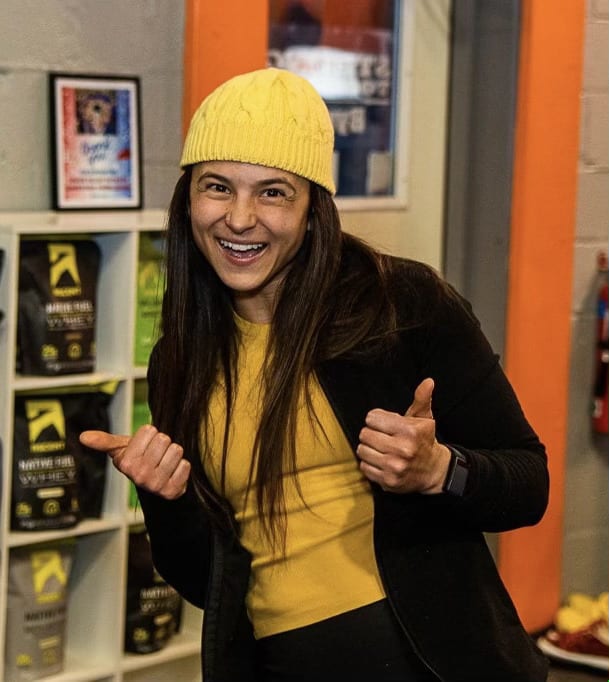 Coach Alyssa
Coach Alyssa has an undying and enthusiastic passion for fitness! She has been actively involved in sports since the age of 5. Alyssa began CrossFit in May 2012. She'd been out of a team sport environment for a number of years at the time and was missing the camaraderie. After trying out her first CrossFit class she was hooked. Alyssa felt that team spirit instantly. Being part of a CrossFit community for the past 6 plus years has helped her grow in all aspects of her life. Alyssa has built strong lasting friendships, participate in local competitions, maintained a healthy lifestyle, and has learned and experimented with eating habits to find out what is best for her health.
Prior to becoming a Coach, Alyssa was a Kindergarten teacher, as she holds a BA in Elementary and Middle School Education. Her desire to teach and help others is apparent when she is bouncing around the gym floor during her classes. She will greet you with a big smile and make sure you're always having fun! Passing on knowledge about health and fitness brings great joy to Alyssa.
In her spare time, Alyssa can be found outdoors with her beagle Grizzly, on her paddle board, with family and close friends, or whipping up something delicious in the kitchen! Cooking is one of her favorite things to do to rest and recharge. Writing a cookbook is one of her dreams.
Credentials:
CF-L1
CF-L2
CPR/AED Certified